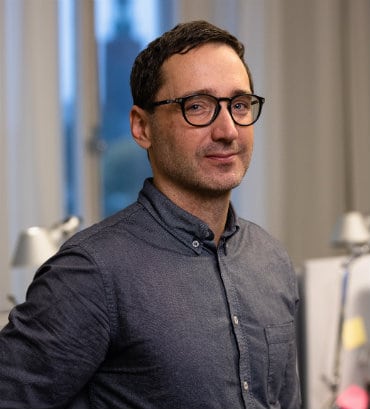 Karl-Johan Tomczak
MArch, Senior Landscape Architect
Project Manager
Karl-Johan holds a M.Sc. in Landscape architecture and urban design. He works primarily with leading and managing the design of public spaces, urban planning solutions, landscape and townscape analysis related to development, densification and large infrastructure projects.
Responsible for infrastructure design in the Northern Station area and acting as lead landscape architect in the refurbishing of Sergels Torg and Klarabergsgatan are examples of assignments in central Stockholm. Karl-Johan has been involved in the design competitions "Synergy City: Shanghai", "Bridge over Älandsfjärden" and "Wooden bridge over the Virserum river", all winning proposals.
Besides European projects Karl-Johan has worked in North Africa with the development of master- and regional plans, he has additional experience from high profile urban development projects in Dubai and China.
Karl-Johan is currently leading the design works in 'Tvärbanan Kistagrenen', a new tramway in northern Stockholm, on behalf of the Stockholm County Council.