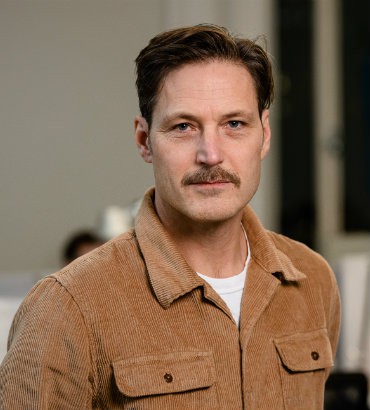 Daniel Andersson
PhD Geology / Project Manager specialized in Infrastructure
Daniel holds a Ph.D in Geology with focus on studies of sedimentary rocks related to the oil exploration industry. The PhD project involved studies of rocks in field and drill cores at South Africa and the USA. Since 2008 he has in various project been involved in the design of tunnels and other structures in rock.
Daniel has in addition to rock design also been working as coordinator of technical disciplines, design team leader, project manager in numerous construction projects, mainly infrastructure projects. Citylink a TBM-drilled tunnel between power stations in Stockholm, Karolinskagrenen a tunnel for the subway including two stations, Stockholm bypass Project – E4 Förbifart Stockholm – a new motorway linking southern and northern Stockholm resulting in a new route for the European highway (E4) past Stockholm are some example of recently projects were Daniel have had a leading role.
Daniel is currently leading the design works as a project manager of the project Slussen, contracts Land. Daniel together with partner in Treeline Consulting handles the overall design coordination and design management of this multidisciplinary project, including coordinating a consultant group comprising of more than 200 engineers and architects from seven companies handling all technical aspects and the complete technical design of this 1,5 billion USD investment.